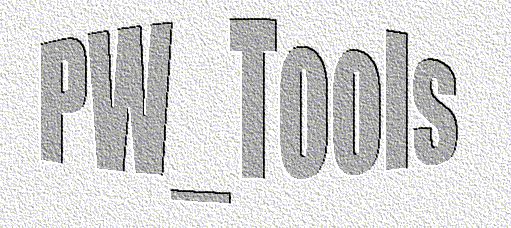 [Home] [PWA] [PWB] [PWC] [PWD] [PWE] [PWL] [PWR] [PWS] [PWU] [How to get started] [Downloads]
Created by Peter Wieland
(peter.wieland(at)dnv.com) .
Copyleft under the terms of The GNU General Public License.
PWD
PWD is part of the PW_Tools package.
The package helps creating
A document archive confirming a specific document reference system
Overview pages for the archive
Input:
The following files might to be edited:
Output:
The files are connected between each other through a couple of html-links. All links are relative links.
Overview pages and tables
Note:
All documents should follow the format of the document reference system
New files can be copied in the ./PW_Tools/PWD/New directory. They are copied to the respective subdiretories automatically.
This script scans all subdirectories for documents. For all documents not yet specified in the master file Doc_Index.txt, respective information is requested in the command shell. This input information updated the master file Doc_Index.txt.
---
Generated: Sun Aug 28 08:50:59 2005 by PWR.pl (PW_Tools)